Comparejewellery.com - What does the 'Unluckiest Engagement Ring' in UK look like?
It's Friday the 13th and we can reveal the 'unluckiest engagement ring' in the UK, based on the most common style worn by brides in the UK whose marriages end in divorce or separation.

We conducted the study as part of research into the jewellery preferences and collections of women across the UK; particularly looking at the notion of 'unlucky' jewellery as Friday the 13th approaches. 1,812 women aged 18 and over took part, all of whom had been married and were currently either separated indefinitely or divorced from their partner.
According to the study, 98% of the women taking part were given an engagement ring to signify their engagement to their partner. Of these, just over a third, 35%, claimed to still wear their engagement ring; despite being divorced or separated indefinitely from their partner.
Female respondents were also asked to describe the engagement ring they wore for the marriage or civil partnership that subsequently ended in indefinite separation/ divorce. Details asked of the ring included metal type, stone, style and any notable additional features.
All answers were then taken into account to reveal the most common engagement ring traits/ styles that subsequently ended in divorce/ separation; in order to unveil the UK's 'unluckiest' engagement ring.
According to the results, the 'unluckiest engagement ring' in the UK, based on the most common traits of those owned by divorcees, is compiled as follows:
Band- White Gold
Style- Large Stone, Diamonds on Shoulder, Square-Cut
Stone- Diamond
Cost (Average)- £822.30
In order to envisage what the 'unluckiest engagement ring' in the UK looks like, we have created concept images of the ring in question.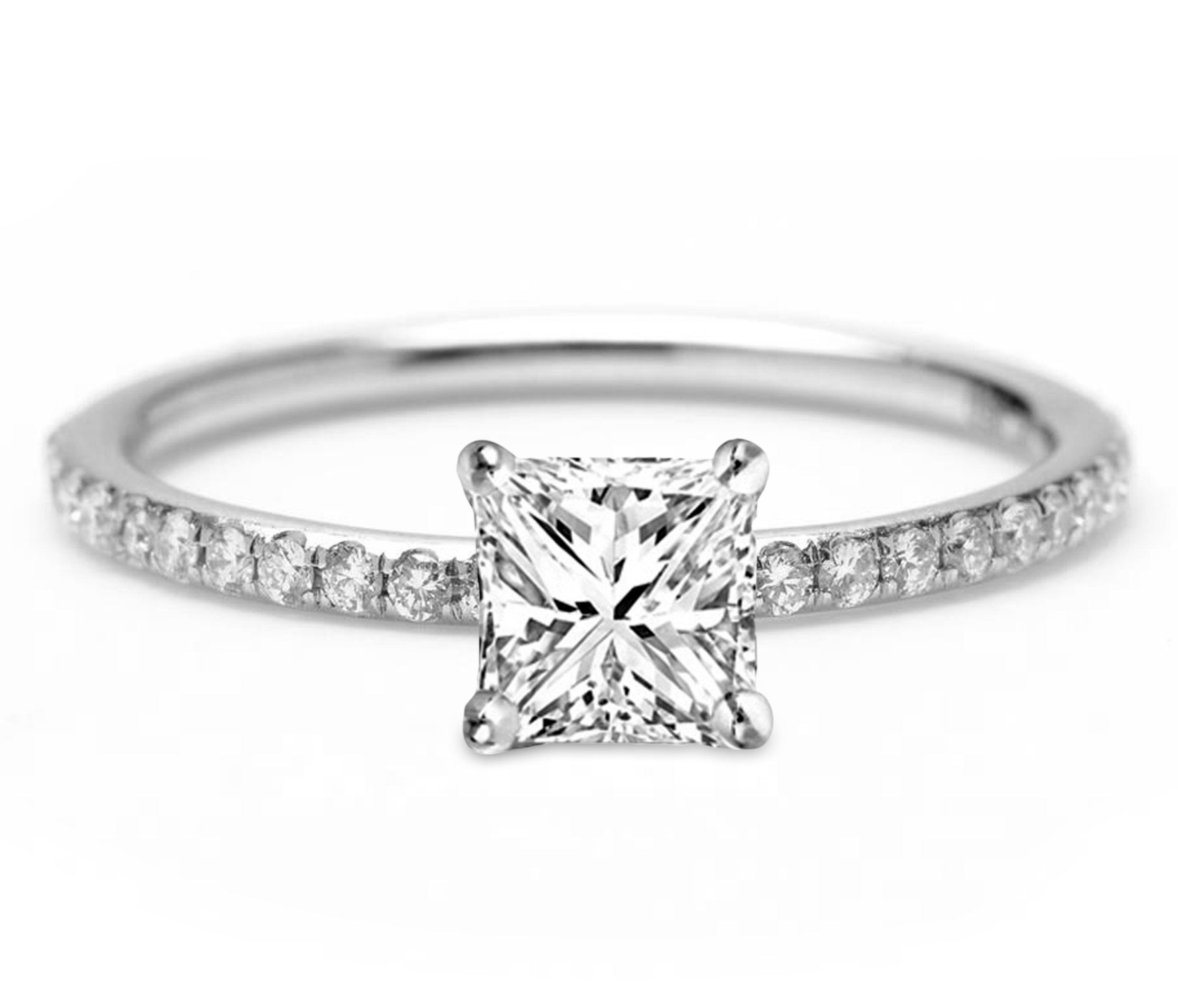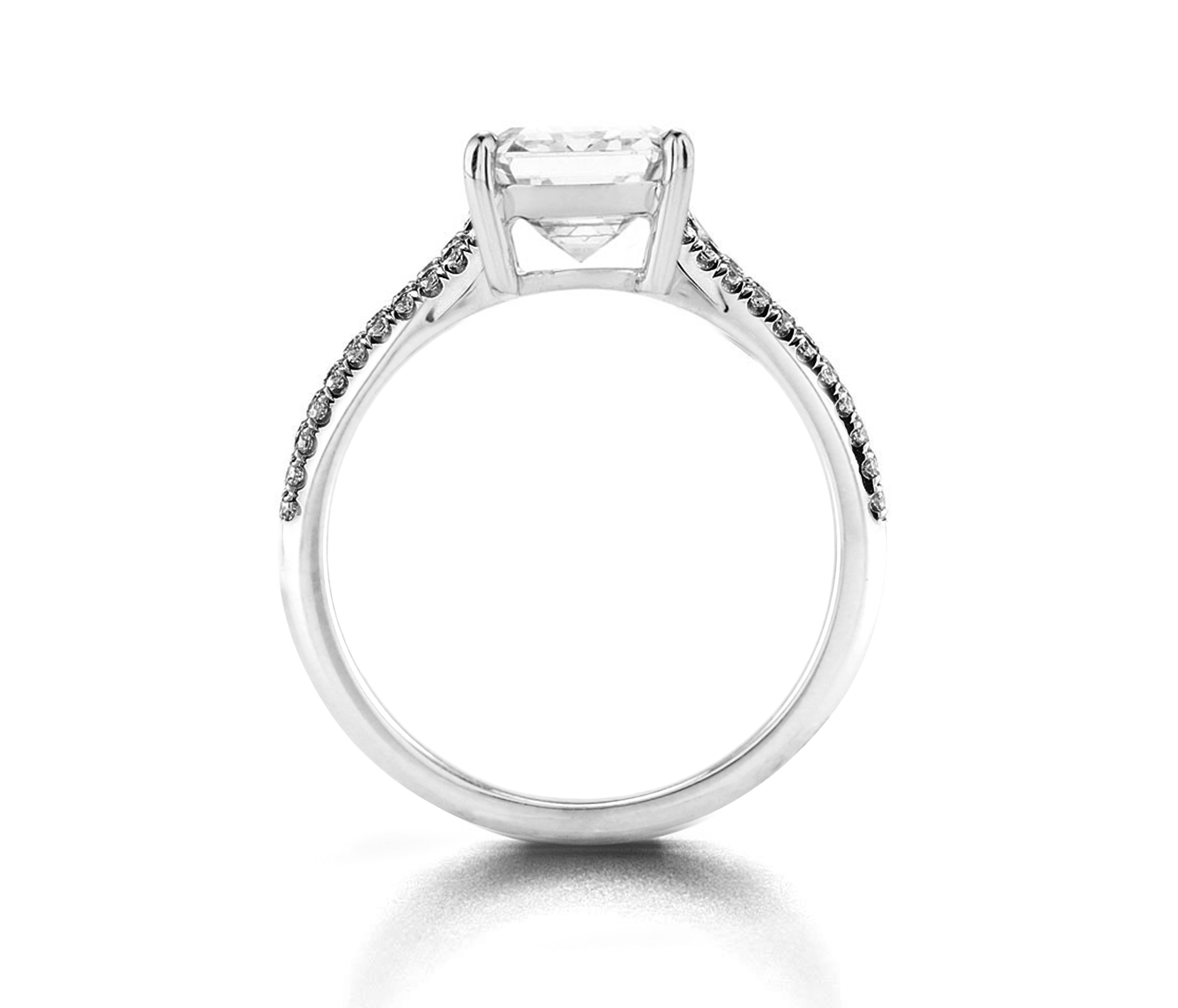 Many people hold superstitions about so-called 'unlucky jewellery', particularly when it comes to antique items; so we wanted to look at what could class an item as unlucky in the run up to one of the most superstitious days of the year- Friday the 13th. By focusing on the most common traits of engagement rings that have unfortunately ended in separation or divorce, we've been able to envisage what would be labelled as the 'unluckiest engagement ring' in the UK- and one that could spell a rocky road for any marriage it signifies! The ring itself is both incredibly beautiful and a popular style, but maybe that will change once people know it's somewhat unlucky reputation. Maybe one to think twice about should any men be planning on popping the question this Christmas!